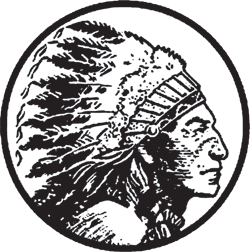 Savage Prefit Replacement Barrels
McGowen Precision Barrels is one of the leading manufacturers of aftermarket Savage replacement barrels. You'll see our Pre-Fit Savage barrels on hunting rifles, long range competition rifles and Savage Striker pistols. The Savage rifles and pistols have become increasingly popular in the past 3-4 years due to the ease of installation of a new barrel. The easiness of changing out the barrel allows the owner of the rifle or pistol the ability to have one rifle in multiple cartridges. It literally allows you to use the same rifle for varmint or dangerous game hunting, all on one platform! We offer the Savage Pre-fit barrels in a variety of configurations including lengths, contours, chambers, material and finishes. This allows you to take your off-the-shelf Savage rifle or pistol and make it a tack-driving machine.
We also offer the Savage Muzzle Loader pre-fit barrels. They are available in 40 caliber (400/408), 45 caliber (450/458) and 50 caliber (500/510) in a variety of twists. These barrels are maufactured using our same quality barrels that we use in all of our pre-fits.
Base Prefit Pricing
Polished Blue
Base Price Up To 26″ Barrels
Polished Stainless
Base Price Up To 26″ Barrels
Additional Length
Additional cost for barrels exceeding 26 Inches.
It is important when ordering to know the shank size of your Savage rifle. Typical Savage Strikers are all considered Small or Standard Shanks.
Shank Sizes for the Savage are approximately:


1.06″ for Small or Standard Shanks & 1.12″ for Large Shanks.

So you don't have a set of calipers to measure the shank size? Savage Arms has made it pretty easy to figure out the shank size by the length of your Savage lock nut. The Small or Standard shank Savage's lock nut is approximately .875″ Long or if you are using a tape measure approximately 7/8″ long. The Large shank Savage's nut is approximately .652″ Long or if you are using a tape measure approximately 5/8″ long.

Currently we only carry the Stainless Steel version of the Lock Nuts. To buy a Savage Nut with the purchase of your barrel you can call or order below with the proper PayPal buttons. Please note that a shipping charge will be added to the nut in the case you order after your barrel. If you have an order for the barrel in house we will apply the shipping charge to your barrel shipment.
Small Shank Barrel Nut
Stainless Steel Savage Barrel Nut
Fits Small / Standard Savage Shank
Large Shank Barrel Nut
Stainless Steel Savage Barrel Nut
Fits Large Savage Shank
Learn More About The McGowen Precision Barrel Options
For a list of standard contours that we offer go to our Contouring page under the Services menu option.
For a list of standard chamberings we offer go to our Chrome Moly or Stainless Steel barrels page listed under the Barrels menu option. Each cartridge that we chamber for is listed under its proper caliber. The available twists for each caliber is also listed there.
To order a Savage Pre-fit barrel you can choose one that is currently available in inventory below or give us a call or email with what you are looking for and we'll help you with your new, custom Savage Pre-Fit barrel.
The barrels below are currently in inventory and ready for shipping. You can order through the PayPal link below or give us a call and order over the phone.
Shop Our Available Savage Prefits